SWAP Prep for HE
The
Preparation for Higher Education
(a.k.a. Prep for HE or PHE) unit was developed by SWAP in collaboration with university partners. It is designed to help you prepare for the transition to university.

Completion of this unit is compulsory, but you and your college tutor have freedom to decide how it may be completed.
Your tutor will keep you right, but you can also use the chronological list on the left to make sure you are completing each module in good time.
Watch the videos below for further information from former students about how Prep for HE can help you do well at college and feel prepared for university when you get there: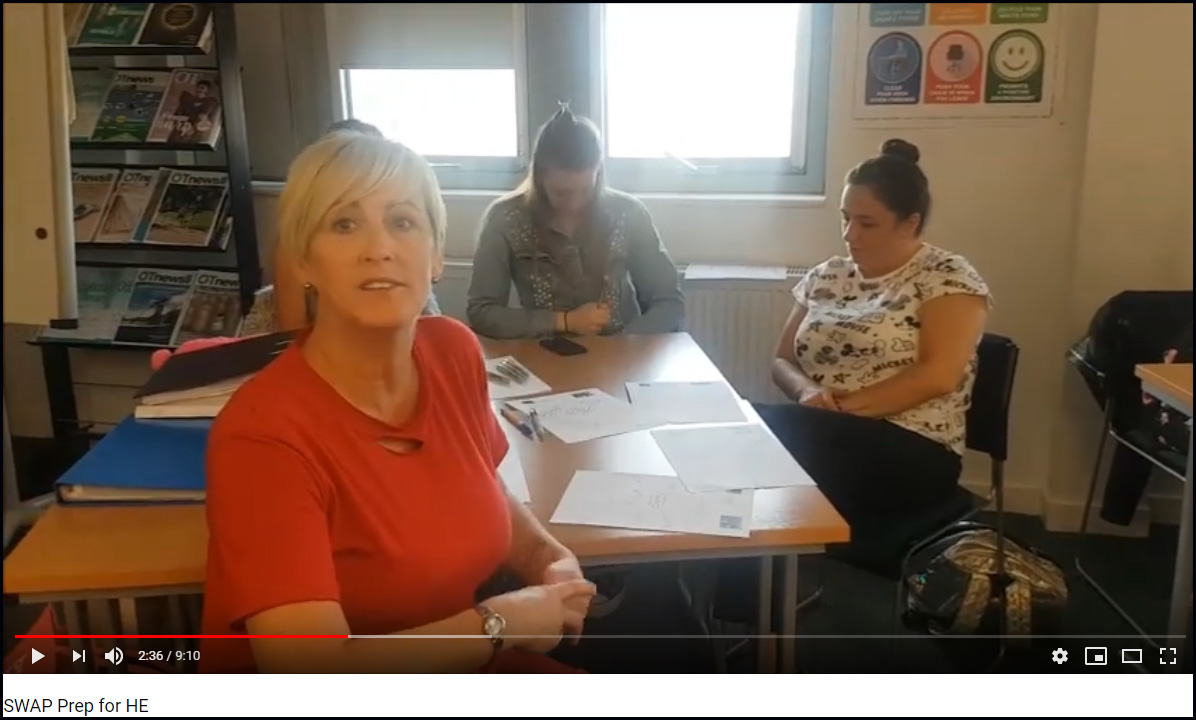 Alternatively, copy and paste these links:

https://youtu.be/WOPjJRe9UYk

https://youtu.be/JnMMg5UCqyc

Some Prep for HE exercises may be completed online (where indicated). Others may be downloaded and completed electronically (or printed out and completed by hand). We monitor students' progress in Prep for HE through monthly random spot-checks of completed exercises.
:
---
---
---
---

Any questions about Prep for HE should be directed to your college guidance tutor or to SWAPWest on 0141 564 7206.


---
---
about us